Bringing Cannabis into the Dutch Mainstream
First Wednesdays is headed back for our second-ever event in Amsterdam, thanks to our local hosts at the Cannabis Capital Convention.
Our sunny May event was a great start for our third First Wednesdays location, drawing both local attendees and those farther afield. As a reporter from Het Parool found out, despite Amsterdam's historical and cultural history with cannabis, this event offered a unique perspective and opportunity for the modernising industry.
Although the Netherlands is often lauded for its pragmatic and prescient approach to cannabis, their industry is not without problems. In an effort to create dialogue and tap into the wave of breakthroughs across the continent, Dutch industry leaders have turned to the First Wednesdays network as a catalyst, which has already proven popular in the UK and France. Local host Michael Kraland explained, "This will be a monthly get-together with investors, NGOs, lawyers, producers, seed breeders. The Netherlands had a huge head start, but is now falling behind." International policy changes and more funding for scientific research mean that the industry is moving past historical opposition and stigmatisation he explains, "after twenty years of testing cannabinoids you have something: it has a healing effect. The medical applications are now emerging."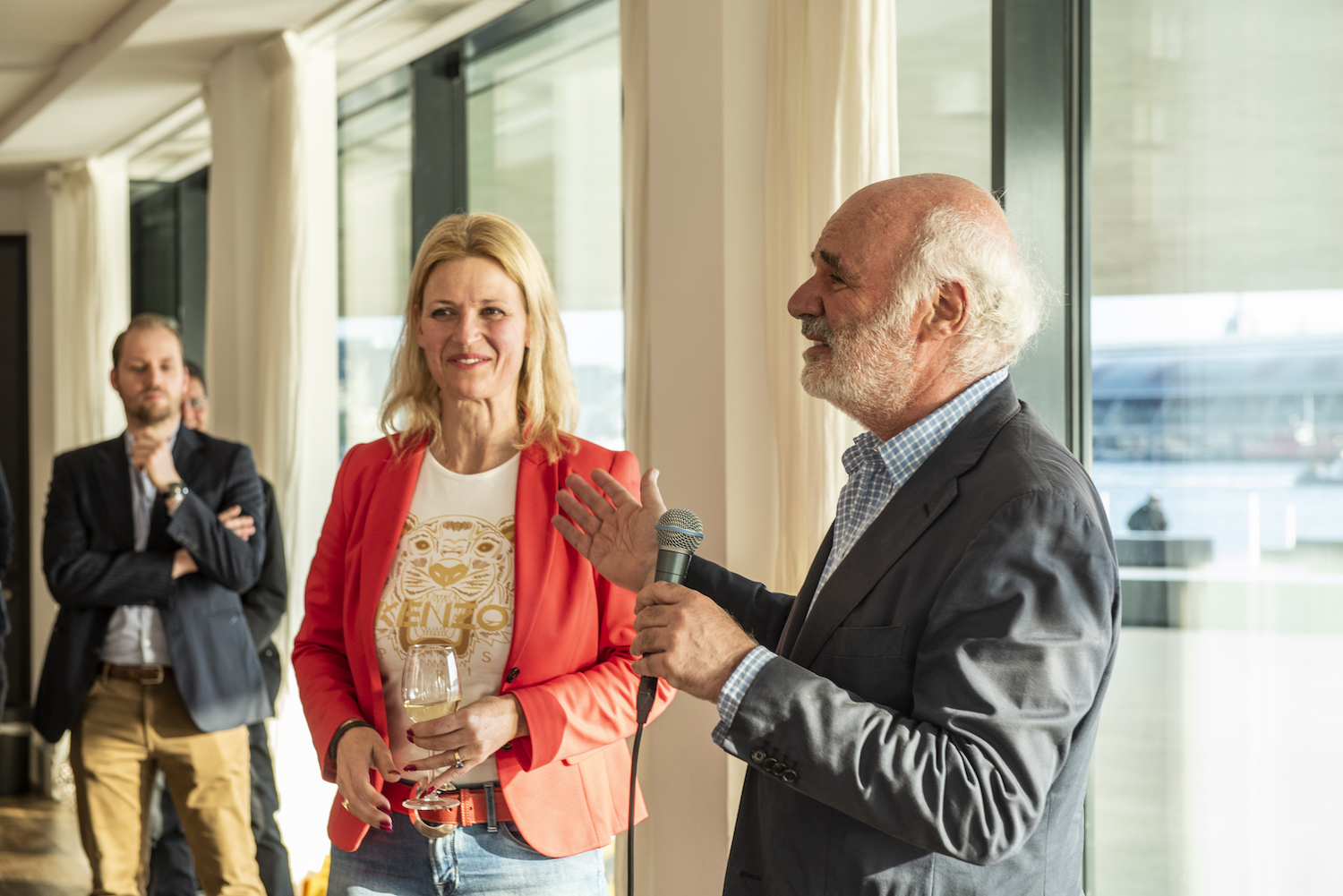 "There are billions in market value in the Netherlands, but we let that flow away. The tap is open here."
Michael Kraland, Local Host
The June Amsterdam will once again be generously sponsored by leading Swiss CBD company, Cibdol, and is taking place at the beautiful Eye Film Museum. If you're planning to attend make sure to register below: